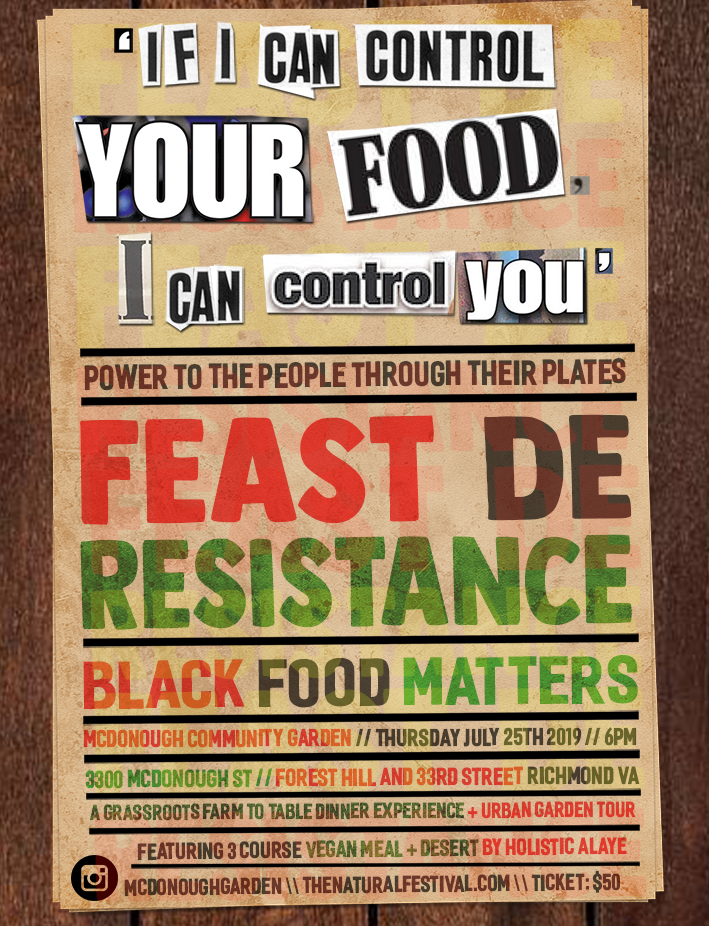 Join Happily Natural Day and Holistic Alaye for a vegan dinner & urban garden tour at McDonough Community Garden! Feast De Resistance is a grassroots outdoor farm to table experience crafted to honor the revolutionary spirit of resistance and to inspire one of the most obvious ways we can empower our communities – through the power of our plates!
Through supporting local community gardens, urban gardens, farms, and local growers – we make a choice to support our own community and build community resiliency through one of the most intimate relationships we have with nature – with the food we eat.
Holistic Alaye promotes soulful and clean meal experiences while highlighting the medicinal purposes in each ingredient of their dishes. Attendees will be served a three-course farm to table vegan meal plus dessert and will be taken on a tour of McDonough Community Garden to learn about the sustainable best practices being used at the garden every day.
Founded in 2012 McDonough Community Garden is the first community garden inspired by the work of Happily Natural Day. A portion of the proceeds from Feast De Resistance will go to support the Happily Natural Day Festival on Saturday, August 31st at 5th District Mini Farm.
.